Carpet Cleaning Groveland CA
Contact Mean Green Carpet Cleaners Today
Welcome to Mean Green Carpet Cleaners, your trusted experts in residential and commercial carpet cleaning. With over 20 years of professional experience, our reputation as the leading carpet cleaners in Groveland, CA is unsurpassed. Call us today at 209-632-6473 and witness our commitment to excellence firsthand.
Green Carpet Cleaning in Groveland, CA
At Mean Green, we don't just clean carpets; we breathe new life into them. Our eco carpet cleaner services utilize the state-of-the-art hot water extraction method. Here's why it matters:
Deep Cleaning: Hot water extraction penetrates deep into the carpet fibers, blasting away dirt, allergens, and grime.
Eco-friendly: Our green carpet cleaning process is safe for children, pets, and the environment.
Extended Carpet Life: This advanced cleaning method extends the life of your carpets, giving you a fresh, clean environment to live in or work.
Why Choose Mean Green Carpet Cleaners?
Experience:
Our team has 20+ years of experience in the carpet cleaning industry.
Professionalism:
We treat your home or business with utmost respect and integrity.
Excellent Communication:
We listen, understand, and provide solutions that meet your specific needs.
Timely Service:
We value your time. Our experts provide fast and efficient carpet cleaning services.
Comprehensive Cleaning Services for Your Every Need
Beyond carpets, our experienced team provides other cleaning services: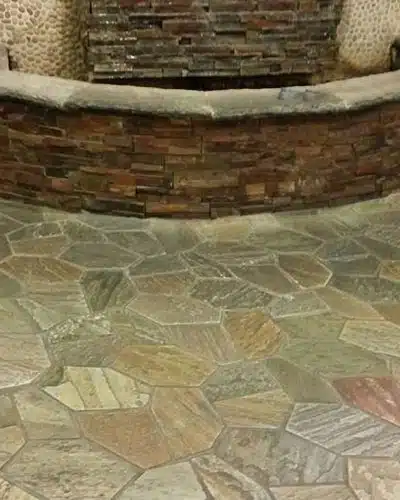 Tile and Grout Cleaning:
Brighten your floors and bathrooms with our professional tile and grout cleaning services.
The Best Carpet Cleaning Near You
For over 20 years, Mean Green Carpet Cleaners has been an integral part of Groveland, CA - a vibrant community nestled in the gateway to Yosemite National Park and steeped in Gold Rush history. Our service extends across landmarks like Pine Mountain Lake. We're honored to have grown alongside Groveland, preserving the cleanliness and charm of homes and businesses as enduring as the storied California foothills. Mean Green isn't just a service provider, but a neighbor dedicated to enhancing our unique, historic community.
Frequently Asked Questions
What is hot water extraction in carpet cleaning?
Hot water extraction, often referred to as 'steam cleaning', is a powerful carpet cleaning method. It involves injecting hot water and cleaning solutions deep into the carpet fibers, then extracting the water along with dirt, allergens, and grime. This process not only cleans your carpets thoroughly but also helps to extend their lifespan.
Why is hot water extraction better than other cleaning methods?
Hot water extraction provides a deep, thorough clean, reaching far beyond the carpet's surface. This method is highly effective at removing tough stains and hidden allergens, often resulting in a fresher, healthier living environment. Many carpet manufacturers recommend this method for optimal carpet maintenance.
What is green carpet cleaning?
Green carpet cleaning refers to the use of eco-friendly cleaning solutions and methods that are safe for the environment and your home. At Mean Green Carpet Cleaners, we believe in the importance of green carpet cleaning. Our cleaning solutions are non-toxic and biodegradable, posing no risk to children, pets, or the environment.
Why choose green carpet cleaning services?
Choosing green carpet cleaning services not only ensures a clean, fresh carpet, but it also contributes to a healthier home and environment. By reducing exposure to harsh chemicals, you can improve indoor air quality and make your space safer for everyone.
This was the first time I used Mean Green. They cleaned my carpets while I was away so I wasn't sure how it looked. When I got home I was very pleased with the quality of work that was done. I cleaned houses for 20 years. I know when something is cleaned well. Will definitely use them again.
~ Jennifer Smith
After a disastrous cleaning by another company from Los Banos, Dion came to the rescue. Amazing service, prompt, personable and cost effective. Would use them again!!
~ Deborah Farmanian
Act Now: Clean Carpets are Just a Call Away!
Don't wait another day living with dirty carpets. Call 209-632-6473 to schedule your carpet cleaning service with Mean Green Carpet Cleaners today. Experience the difference of a truly clean carpet, delivered with the professionalism and respect you deserve. With Mean Green Carpet Cleaners, you're not just a customer; you're family.