Carpet Cleaning Modesto CA
Contact Mean Green Carpet Cleaners Today
Welcome to Mean Green Carpet Cleaners!
Are we really mean and green? Yes - Mean on dirt and friendly on the environment.
We're a family-owned and operated carpet cleaning company based in Modesto, CA. We offer a wide range of services from carpet cleaning to tile and grout cleaning. Our cleaning services are available for both residential and commercial customers.
We're among the best cleaning services in Modesto CA and the surrounding areas. But, don't trust our word. We like the results to speak for themselves.
Carpet Cleaning Services And More
We offer a variety of both commercial and residential cleaning services to the residents of Modesto and the surrounding areas, including:
We're the Modesto carpet cleaners of choice for many homeowners. We hope that we'll become your trusted carpet cleaning service as well.
Contact us today and get your free quote.
Modesto Carpet Cleaning Experts
While your carpet is the perfect decoration for every room in your home, it's also a good collector of dust, stains, and dirt. This is especially true for high-traffic areas like your living room, and nobody likes cleaning carpets in their home on a daily basis.
Occasional spillage is unavoidable. It's easy to wipe off a stain on the surface of your carpet. However, you can't eliminate it from every fiber. For a deeper clean, you'll need a professional cleaning service to do the job for you.
We recommend regular carpet cleaning if you want your home to be free from dust, dirt, spills, stains, and allergens. We're here to help you make your carpets cleaner than ever before.
Our technicians have the necessary experience to professionally perform carpet cleaning, tile cleaning, grout cleaning, and upholstery cleaning. Every job we do is done in a timely manner, and we'll always double-check with you if everything is to your satisfaction.
We're sure you'll find us to be professional, neat, courteous, respectful, and very diligent. We hope that we'll become your trusted Modesto carpet cleaning service.
Our Cleaning Process
Our cleaning process is more than what you see when we arrive at your home. It involves preparing the right equipment, detergent, water temperature, and cleaning solution. So, when we arrive, know that a good portion of the job has already been done.
After everything is prepared, we can start with cleaning that involves the following steps:
Pre-Inspection
Protection and Safety
Pre-Spray
Deodorizing/Sanitizing Agent (Optional)
Furniture Moving
Hot Water Extraction and Rinse
Post Spot Treatment
Apply Carpet Protection – 3M Scotchgard (Optional)
Post cleaning grooming
Post Inspection
Rapid drying blower placement (optional)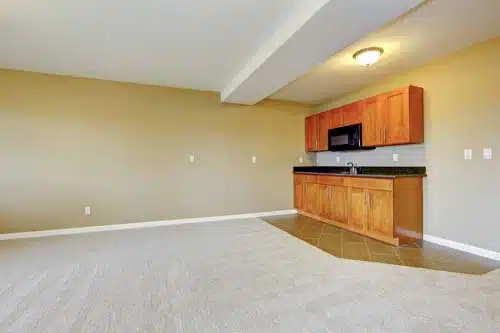 These steps apply specifically to carpet and upholstery cleaning. Tile and grout cleaning are done a bit differently, but the steps are practically the same.
For a more detailed description of the steps, visit our cleaning process page, or contact us directly. We like being transparent with our customers, so don't hesitate to ask us about our cleaning procedure, pricing, or cleaning products we use. We'll answer every question you may have.
Green Cleaning Modesto
Just like every other carpet cleaning company, we do use chemicals in our cleaning process. While this may seem awful to some, it actually isn't a big deal. Every detergent and cleaning product is a chemical.
You may have heard the chemicals are harmful to us and our surroundings, but this isn't completely true. The improper use, overuse, or abuse is what makes them harmful.
In our cleaning process, we use only the necessary amount of non-toxic, biodegradable, and eco-friendly products. These advanced cleaning products allow us to do more than just to clean your carpets and floors.
You'll be pleased to know that these products are so safe that we use wastewater to water our plants and lawn. Our plants are blooming, and our lawn looks fantastic.
Exceptional Customer Service
We offer more than just tile cleaning, grout cleaning, upholstery cleaning, and carpet cleaning services. We also offer fantastic customer service.
Our Carpet Cleaning Gold Shield Guarantee provides our customers with all the protection they need. If you're not satisfied with our cleaning services and think that your carpets or upholstery can be cleaner, don't hesitate to inform us.
All you have to do is call us within the next three days. We'll come back and re-clean everything free of any additional charge.
Contact us now for a free estimate or schedule your appointment online.
First off the communication was excellent. Not only were they very polite , but they were also very understanding. Our carpet in all three rooms looks great ! You can't even tell where the tough stains once were ! Thank you Mean Green, we're definitely satisfied!
~ LaDay Anderson
We were very happy with Mean Green. They were great about updating arrival time and were very careful to keep our hardwood floors protected from their equipment. We were even given booties to wear until our carpet was dry. We would use them again.
~ Brenda Schmidt