Carpet Cleaning Oakdale CA
Contact Mean Green Carpet Cleaners Today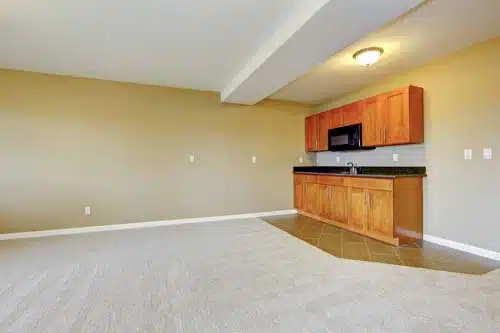 Carpets are what make every space feel more comfy, safe, and complete. Without a carpet, every room looks empty. They add to the unique feel of every home.
However, carpets are also notorious dust and stain collectors. Keeping your carpet clean at all times is almost an impossible job. You can wipe off a stain from the surface of your carpet, but you can't eliminate it from every fiber.
To make your carpet free from dust and stains to the tiniest fiber, we always recommend hiring a professional carpet cleaning service. This doesn't apply only to carpet cleaning services but also for upholstery cleaning and tile & grout cleaning.
At Mean Green Carpet Cleaners, we offer professional carpet cleaning services to all residents of Oakdale, California.
Our Other Service Areas in California are:
We're the go-to Oakdale carpet cleaner for many homeowners.
Call us today and get your free quote.
Let us be your Oakdale carpet cleaning service of choice and give your carpet the care it needs.
The Best Carpet Cleaning Services In Oakdale
We know that it can be hard to pick out a reliable cleaning business because there are many offers. So, we feel like it's best to tell you a little more about our company and make the choice easier for you.
We're a family-owned and operated carpet cleaning company based in Oakdale that strives to provide you with great cleaning and customer service. To us, each cleaning project is unique. That's why we always make sure that each job is owner-supervised and sometimes even performed by the owner.
When hiring us, we're certain that you will find us neat, courteous, respectful, and very diligent. With our help, your carpets will be clean to the core and get adequate care. But, don't trust us on our word. We rather like to let the cleaning results speak for themselves.
We want to be your Oakdale carpet cleaner of trust and give your carpet the care it needs. That's why we'll always be transparent about our services, prices, and cleaning procedures. If you have any questions, feel free to ask us.
Mean Green Cleaning
At Mean Green Carpet Cleaners - we're mean on dirt and friendly on the environment.
Does this mean we don't use any chemicals? Chemicals are the correct name for detergents and cleaning solutions. Every professional carpet cleaning service uses them. In reality, chemicals aren't harmful to us or the environment. It's the improper use and overuse that's harmful.
We care about our community, and that's why we use only the least aggressive and biodegradable cleaning solutions for carpet cleaning, tile and grout cleaning, upholstery cleaning, and pet odor removal. What's more, we use products that allow us to use wastewater for watering our plants and lawn.
Our Cleaning Process
We recommend carpet cleaning, upholstery cleaning, tile, and grout cleaning at least once a year. By hiring a reliable Oakdale carpet cleaner, you're making sure everything is clean to the tiniest fiber.
Our cleaning services are more than what you see when we arrive at your home. Before we arrive, we prepare the necessary equipment, cleaning solutions, and detergents. By doing this, we're ensuring your carpets, upholstery, and tiles get the care they need. It may sound silly, but this process is what has the biggest impact on the final results.
Once everything is prepared, we'll arrive at your home and start with cleaning. For more information about our cleaning service, check out our cleaning process page or contact us directly, and we'll answer any questions you might have.
From carpet cleaning to tile and grout cleaning, with us, your home will be clean and get the care it deserves.
What Cleaning Services We Provide To Oakdale CA Residents
We provide a variety of cleaning services for the Oakdale, California community, including:
We're the Oakdale carpet cleaner of choice for many homeowners and businesses. Give us the satisfaction of giving your carpets the care they need. We guarantee high-quality carpet cleaning, upholstery cleaning, tile, and grout cleaning service.
Contact us today and get your free quote.
Gold Shield Customers Satisfaction Guarantee
We love serving the Oakdale community, and the satisfaction of our customers is our top priority. We're sure you'll find our carpet cleaning, upholstery cleaning, tile, and grout cleaning services to be one of the best in the city.
No matter if you hire our upholstery cleaning, tile and grout cleaning, or carpet cleaning services, we'll work hard like it's our first job. After we're done with cleaning, we always double-check the results to ensure that your carpets, floors, and upholstery are 100% clean.
Our Carpet Cleaning Gold Shield Guarantee is simple - it provides you with the protection you need. If you think that anything isn't clean enough and find yourself unsatisfied with our cleaning services, call us within the next 3 days. We'll come back and re-clean everything with no additional charges.
We're the Oakdale carpet cleaner you can trust. Call us today and give your carpet, tile, and upholstery the care they need.
Excellent service! Provided a reasonable quote prior to starting work, got to work right away and was done quickly. Carpet looks brand new! Will definitely be calling Mean Green back in the future.
~ Ben Pourkaldani
Very pleased to work with Dion and his team. They are incredible and provide detailed work. Customer service is exceptional! Will definitely hire Mean Green Carpet Cleaners again. Thanks Dion!
~ Joshua Barrera