Carpet Cleaning
Contact Mean Green Carpet Cleaners Today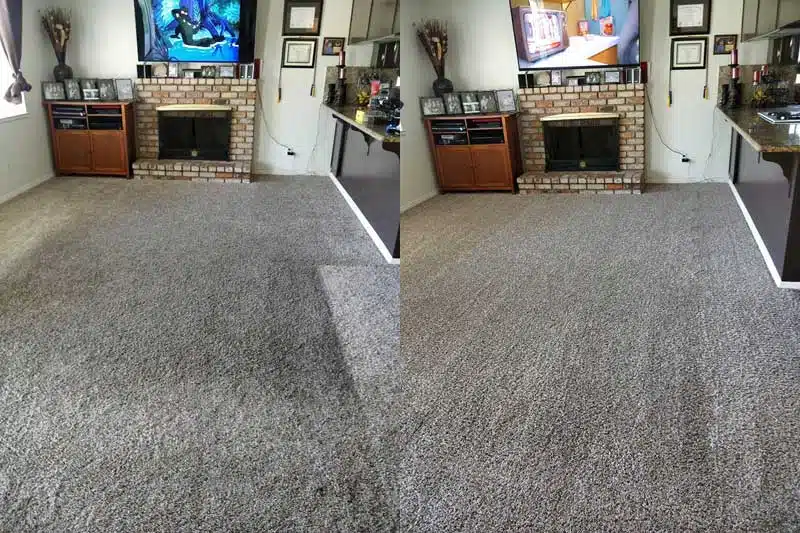 How Often Should You Hire Carpet Cleaners for Carpet Cleaning Near You?
It is recommended that you hire a professional to have your residential carpets cleaned at least once every six months. You may need your carpets cleaned more frequently if you have heavy foot traffic, if you have small children or pets, or if your carpets have visible stains or wear present.
Carpet Cleaning in Turlock, CA
Professional carpet cleaning is a multi-step process that is designed to help keep your carpets looking their best, while also maximizing their lifespan. Vacuuming helps to lift dirt, debris and residue, but it cannot lift items that are embedded deep in the fibers of the carpet. This is why professional cleaning is routinely needed. Here at Mean Green Carpet Cleaners, our professionals can assess your carpets and get to work cleaning, sanitizing and deodorizing them.
What Are the Benefits of Professional Carpet Cleaning?
There are numerous benefits associated with having your carpets regularly cleaned. Carpet cleaning services help to remove dirt and stains from your carpet, leaving the fibers looking clean and new. Carpets can also start to look worn as they are walked across. Routine cleaning helps to lift the fibers upward, helping to revive matted or worn carpeting. Lastly, professional cleaning helps to remove dander, allergens and dust from your carpet, ensuring the carpet is sanitary, deodorized and clean.
What Steps Are Involved in Carpet Cleaning?
The exact steps involved in the carpet cleaning process can vary based on the type of carpet you have and its exact condition. The cleaning method may also vary. As a general rule of thumb, the process starts with spot treatment, designed for stain removal. If your carpet has an unpleasant scent, such as smoke or pet urine, a deodorizing agent may be used. From there, a carpet steam cleaner is brought in to clean your carpets. Hot water extraction is the most common cleaning method. Hot water and soap are sprayed onto the carpet and then a high suction vacuum sucks up the water, as well as dirt and residue. Your carpet then needs to dry and it should look nearly as good as new.
Are You Looking For Residential Carpet Cleaning Services in Stanislaus County? Hire Mean Green Carpet Cleaners Today!
If you are looking to hire a professional for residential carpet cleaning, look no further than us at Mean Green Carpet Cleaners. We offer quality services, a fast dry time and use a truck-mounted system for the most efficient clean possible. We also ensure that we care for your home during the cleaning process. We use corner guards to ensure walls are not scratched, we always place padding under all of the furniture, and our technicians wear booties to keep your carpets clean. Call now to schedule a cleaning service with us.